News
October 10, 2017
Honey West Returns Home To New York For Rare Club Show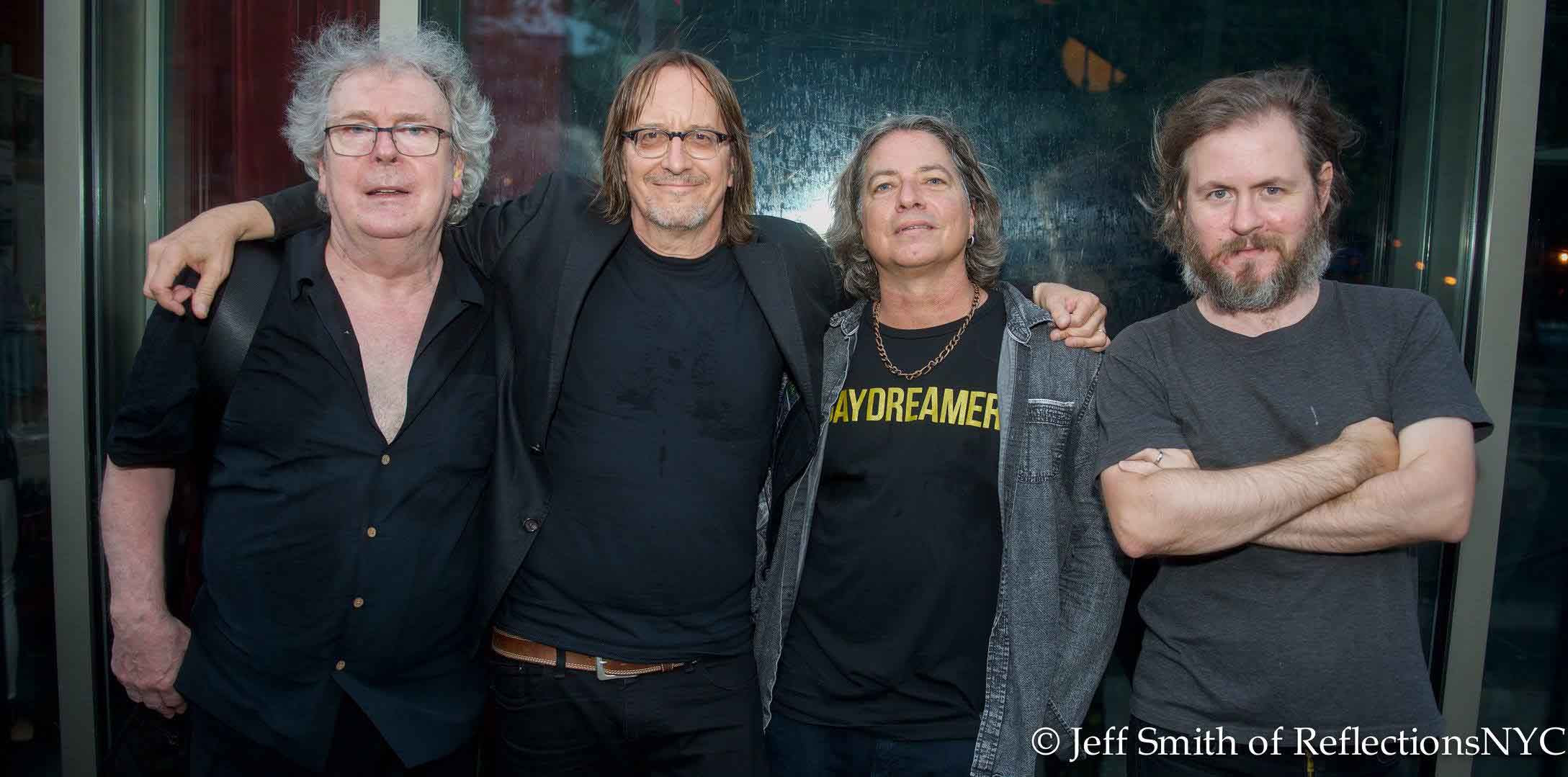 NYC Guitar Rockers, led by British Rock Titan McDonald and Shakespearean thespian Ted Zurkowski of The Actors Studio, to play Mercury Lounge THIS SUNDAY (Oct. 15)

Above, left and right, Ian McDonald reunites with Foreigner last weekend in Detroit for a theatrical multi-media live concert spectacular taping. Photos courtesy Rock Fuel Media.
NEW YORK (October 10, 2017) - Direct from his triumphant Foreigner reunion theatrical multi-media live concert spectacular taping in Detroit last weekend, and gearing up for the T Rex All-Star anniversary event later this month, Foreigner & King Crimson co-founder IAN McDONALD brings his acclaimed new band, HONEY WEST, back to New York City for a rare club show THIS SUNDAY (Oct. 15) at the Mercury Lounge, 217 E. Houston St. Showtime 6 p.m. Tickets $10 and on sale NOW at www.mercuryloungenyc.com.
Last weekend's Foreigner reunion event, the very first Foreigner concert ever produced for theatrical and television release, brought McDonald back together with his old band mates for "the first time" since the initial reunion show in July at Jones Beach in Wantaugh, NY. On Oct. 22, McDonald will reprise his iconic sax breaks from the T Rex classic rock staple, "Get It On (Bang a Gong)" at City Winery for the sold-out "20th Century Boy" all-star celebration of Marc Bolan's 70th anniversary, and 40th of the glam rock icon's untimely passing.
At the Mercury Lounge this Sunday, McDonald will team up with his "odd couple" songwriting partner, Shakespearean thespian Ted Zurkowski of The Actors Studio, and the other members of HONEY WEST - son Maxwell McDonald on bass and Tom Curiano (Garland Jeffreys) on drums - as acclaim continues to mount for the band's debut album, Bad Old World (Readout Records). This is HONEY WEST's second New York appearance since their triumphant CD Release Event in May, and first show in Manhattan since July.
Billboard.com, in its exclusive premiere of the groundbreaking lyric video for "Dementia," the "infectious" (ABC News Radio) self-deprecating 1st single drawing comparisons to revered British pub rockers Rockpile, said, "It merits some attention when Ian McDonald gets excited about something." Indeed, as a British rock titan who has figured prominently on four of the biggest-selling albums of the 10-year period from 1969 through 1979, encompassing two completely different rock genres, McDonald consistently tells interviewers Bad Old World is "some of the best work I've done in ages, and maybe ever."
Bad Old World also has earned notice from Parade.com, Huffington Post, Modern Drummer, M Music & Musicians, Milwaukee Journal-Sentinel, Digital First Media, Premiere Radio Networks, and Fireworks Magazine (UK), among others. Goldmine is scheduled to publish a spotlight feature/album review package, as well.
Bad Old World is available for download at all major online destinations, also accessible through the band's official website, HoneyWestMusic.com.