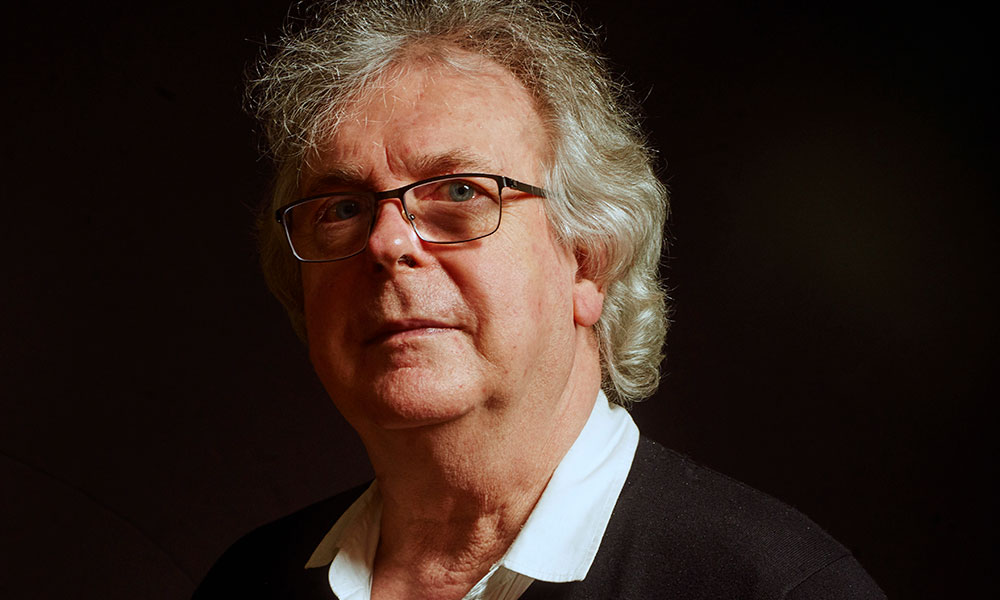 Ian McDonald
Ian McDonald is best known as a co-founder of two of the biggest bands of the late '60s and the late '70s: King Crimson and Foreigner. He has a significant fandom among the audiences for both bands (especially that of King Crimson), and can rightfully be considered a star in the field of progressive rock. A multi-instrumentalist, proficient on reeds, winds, keyboards, and guitar, as well as a singer -- and a producer -- McDonald has figured prominently on four of the biggest-selling albums of the 10-year period from 1969 through 1979, encompassing two completely different rock genres.
McDonald was born in London in 1946, and his musical inclinations first manifested themselves through the guitar when he was in his teens. McDonald then took an unusual route toward furthering his music education, by way of the British Army -- he joined up while in his teens and became a junior bandsman, and later a bandsman, learning to play the clarinet, which he soon extended to the saxophone and the flute, and also learned to read music. McDonald was five years in the military, and when he came out he found that music was in a true state of flux, much more so than it had been in the previous decade. British rock had always been a bit more eclectic than its American counterpart, with audience pockets that were ready to accept it in pop-, blues-, and jazz-based hybrids.
He found a group that seemed to embrace all of those elements in its sound, in Giles, Giles & Fripp, a trio spawned in Dorset consisting of Michael Giles (drums, vocals), Peter Giles (bass, vocals), and Robert Fripp (guitar), who had cut a brace of singles and one unsuccessful LP. McDonald added reeds, winds, and keyboards to their sound, which was also -- very briefly -- to include a new singer in Judy Dyble, an ex-member of Fairport Convention, who was involved with McDonald personally at the time as well. As it turned out, Dyble never joined, and Peter Giles soon departed, to be replaced by Greg Lake on bass and lead vocals, while McDonald's friend Peter Sinfield also came aboard as the band's resident lyricist and, later, designer and operator of its light-show.
In the Court of the Crimson King
King Crimson, as the new band called itself, cut a self-produced debut album, In the Court of the Crimson King, that made the Top 30 in America and the Top Five in England, and continued to sell year after year, this despite that fact that the lineup that produced it splintered before the record was in stores three months. McDonald was, along with Michael Giles and Peter Sinfield, the dominant creative personality on the record, the three dominating the songwriting -- and his reeds, flute, and Mellotron were among the most prominent sounds on the record; indeed, his Coltrane-like attack on the sax was the most memorable part of the album's first track, "21st Century Schizoid Man," which became the most enduring part of the original band's repertoire in Crimson's sets across the next five years, long after McDonald's departure from the lineup. But McDonald and Giles were unhappy with the direction that the band had taken, feeling it was now dominated by Robert Fripp, and decided to quit just as soon as the tour they were in the middle of had ended.
Electric Warrior
McDonald and Giles later cut a self-titled album together that veered toward the more pop side of progressive rock. Over the next couple of years, McDonald passed back into the orbit of King Crimson very briefly as a session musician, and played on other artists' records, including the T. Rex album Electric Warrior (including the hit "Get It On [Bang a Gong]"). He was once more working with Robert Fripp (who produced) as part of the 50-member ensemble Centipede, and played on records by Keith Christmas, Silverhead, Herbie Mann, and Phil Manzanera. In 1976, he became a co-founder of Foreigner, a hard rock outfit whose gold- and platinum-selling records over the next three years would heavily feature McDonald's sax, keyboards, and guitar. He left the band after its third album, when the decision was made to reconfigure the group as a quartet. Since then, McDonald has produced records by Steve Taylor and Fireballet and the soundtrack to Vision Quest, as well as playing and touring with Steve Hackett. He has periodically appeared as a session man (even playing bagpipes on Maria Antonakos' Four Corners No Walls). McDonald has also played with Asia and appeared on recordings by John Wetton and Geoffrey Downes.
Driver's Eyes
In 1999, 30 years after his recording debut, McDonald recorded his first solo album, Driver's Eyes, which featured contributions by such figures as Lou Gramm, Michael Giles, Steve Hackett, and Peter Sinfield from various corners of his past, as well as longtime friends Gary Brooker and Peter Frampton. In the early 21st century, McDonald became -- along with Michael Giles, Mel Collins, and Peter Giles -- a member of the 21st Century Schizoid Band, a unit of ex-King Crimson members reviving and building on the repertoire of the band's first four albums. He has also periodically participated to varying degrees in reissues of 1969-vintage King Crimson material, which has proved astonishingly durable, not only as recordings but as compositions -- "21st Century Schizoid Man" may have lasted the longest in the concert sets of various incarnations of King Crimson, but the McDonald co-authored "In the Court of the Crimson King" and "Epitaph" have also worked their way into the concert sets of the re-formed Asia. Meanwhile, the Foreigner catalog had kept selling in profusion across the decades, and in late 2009, In the Court of the Crimson King -- which McDonald referred to as "the King Crimson retirement fund" in a 1983 interview -- was set to reappear yet again, in both double-CD and six-disc box set 40th anniversary editions, which will undoubtedly yield a fresh round of exposure for his early songs and work.
- Bruce Eder, All Music Guide/Rovi